Restaurants in Pavilion KL (Pavilion Kl (Tokio Street), Pavilion, Pavilion Kuala Lumpur, Pavillion KL, Pavillion) – 136 Restaurants
Business Hour
Opening Hours; Mon – Sun: 10:00 am-10:00 pm
Mee was springy! doi-doi feel, 爽口 just the way i likey! the broth was slightly salty, well of course it's soy sauce-based broth

posted constance-ant.com

77 Reviews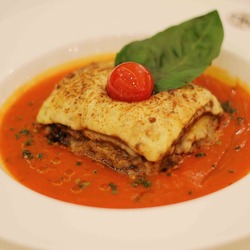 Business Hour
10am-10pm daily
My friend and I returned to TWG again for the second time upon agreeing on the best and rather affordable afternoon tea we've had so far. Surrounded by luxurious brands like Prada and Chopard, I couldn't help but to feel atas (high class in Singlish) for 3 hours. We managed to have some private chats despite the unbelievably close proximity to the next table. The two of us used to order the Fortune Tea Set which included TWG Tea Croque Imperial, 2 baked scones/muffins or 1 patisserie, 3 macarons of our choice and 1 TWG tea for RM55++ where 2 cups were served for 1 pot of tea (non-refillable). Unfortunately TWG has changed to meet most of the hotels afternoon tea standard where 1 person has to order at least 1 pot of tea. Therefore on top of the Fortune Tea Set we have added another tea for RM18, making wonderful white and black teapot pairing of Earl Grey and Pink Flamingo. They have an amazing service of tea sampling in case you're drowning in the sea of their comprehensive tea options.

posted www.cherylchanphotography.com

76 Reviews
Business Hour
11am - 11pm
Salmon Katsu - Deep Fried Salmon With Cheese. Lovely finger food, and definitely goes well with alcohol. Suppposed to be paired with the Sawayaka or the Hakata Momo.

posted fatboyrecipes.blogspot.com

198 Reviews
Business Hour
Opens daily from 11am - 1am
Morganfield's is an Europeanized American casual diner specializing in pork ribs.
Morganfield's really a home of sticky bones! The spare ribs definetly tasty! I will come back again to fulfill my appetite!

posted misscawaii.blogspot.com

37 Reviews
Business Hour
Open Mon-Thu,Sun 10am-12:30am; Fri-Sat 10am-2am
This restaurant is seriously dedicated to high-quality German beer, as well as good old fashioned German/European dishes, and you won't find a token vegetarian option unless you count sauerkraut, spätzle, or potato salad as vegetarian:P

posted ccfoodtravel.com

497 Reviews
Business Hour
Mon - Sat: 11:30am - 10.30pm Sunday & Public Holiday 10:00am - 10:30pm
Generally a nice place to eat some non halal dim sum before a good run of shopping.
Great food comes in affordable price. Couldn't complain much on the taste wise.

posted www.cherylchanphotography.com

76 Reviews
Business Hour
Mon-Sun 0900am-1200am
Nice ambiance, free wi-fi and convenience - yes but definitely not gourmet coffee.
home of my favorite coffee, thus far. excellent ambiance coupled with the lovely, strong aroma of great tasting espresso based drinks! <3 to date, the best coffee with the lovely balance of bitterness and tartness served freshly made by professionally trained barista, this place is not to be missed.

posted sians.blogspot.com

18 Reviews
Business Hour
Mon-Sun 10am-10pm
The name "Kampachi" is not an unfamiliar name to most of those people who would love Japanese cuisine.
The price is typical of any high end Japanese restaurant. The food quality here is not not always consistent as I remember I was really impressed with the freshness of the sashimi on the last visit.

posted sleewonderland.blogspot.com

94 Reviews
Business Hour
Monday – Friday : 11:30am – 10:00pm Saturday – Sunday : 11:00am – 10:00pm Last order 9:30pm
The restaurant is bright and comfortable. Meal is good and price quite reasonable compared to other Japanese Restaurant.
A simple tea time at Ichiban Boshi, Pavilion KL. Ordered aburi maguro sushi and soft shell crab temaki only.

posted wyilian.blogspot.com

31 Reviews
The katsu was about a cm thick.. (wish it was slightly thicker), but the flavour was good!. Will definitely go there again.

posted ojsiew.blogspot.com

384 Reviews
The freshest and highest quality ingredients are used, you can tell when you take a bite...They also have a terrific selection of truffles, my personal favorite is truffle traditionelle.

posted sleewonderland.blogspot.com

94 Reviews
Business Hour
11am - 10pm
Macadamia Cheesecake Sundae is one of their signature dessert in the Ben's. You could enjoy your meal at outdoor if you wish to having a view of KL.

posted misscawaii.blogspot.com

37 Reviews
Business Hour
Closed on 9pm
Now, bread to many is like a necessity, in essence the western version of rice, the carbohydrates to keep you energetic and at the same time sleepy during lunch. Here comes a new competitor, famed for its bread and so well branded that people can recognise its name despite it being hailed from Langkawi.
The ala-carte meals also equally tantalizing and executed very well too, there is no reason you don't pay them a visit if you haven't do so!

posted www.choiyen.com

218 Reviews