Restaurants in Pavilion KL (Pavilion Kl (Tokio Street), Pavilion, Pavilion Kuala Lumpur, Pavillion KL, Pavillion) – 146 Restaurants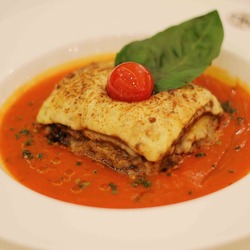 Business Hour
10am-10pm daily
Business Hour
Opens daily from 11am - 1am
Morganfield's is an Europeanized American casual diner specializing in pork ribs.
Morganfield's really a home of sticky bones! The spare ribs definetly tasty! I will come back again to fulfill my appetite!

cecilia_qianqian posted misscawaii.blogspot.com

53 Reviews
Business Hour
11am - 11pm
Business Hour
Opening Hours; Mon – Sun: 10:00 am-10:00 pm
Business Hour
11am – 11pm (daily)
Business Hour
11am - 10pm
Business Hour
Monday – Friday : 11:30am – 10:00pm Saturday – Sunday : 11:00am – 10:00pm Last order 9:30pm
The restaurant is bright and comfortable. Meal is good and price quite reasonable compared to other Japanese Restaurant.
A simple tea time at Ichiban Boshi, Pavilion KL. Ordered aburi maguro sushi and soft shell crab temaki only.

wyilian posted wyilian.blogspot.com

31 Reviews
Business Hour
Mon-Sun 10am-10pm
The name "Kampachi" is not an unfamiliar name to most of those people who would love Japanese cuisine.
The price is typical of any high end Japanese restaurant. The food quality here is not not always consistent as I remember I was really impressed with the freshness of the sashimi on the last visit.

Sleewonderland posted sleewonderland.blogspot.com

94 Reviews
Business Hour
Mon - Sat: 11:30am - 10.30pm Sunday & Public Holiday 10:00am - 10:30pm
Business Hour
Mon-Sun 0900am-1200am
Nice ambiance, free wi-fi and convenience - yes but definitely not gourmet coffee.
home of my favorite coffee, thus far. excellent ambiance coupled with the lovely, strong aroma of great tasting espresso based drinks! <3 to date, the best coffee with the lovely balance of bitterness and tartness served freshly made by professionally trained barista, this place is not to be missed.

siansysm posted sians.blogspot.com

18 Reviews
Business Hour
11:30am – 10pm