Restaurants in Pavilion KL (Pavilion Kl (Tokio Street), Pavilion, Pavilion Kuala Lumpur, Pavillion KL, Pavillion) – 152 Restaurants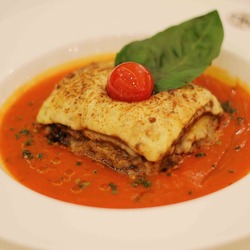 Business Hour
10am-10pm daily
Promotion
Business Hour
Opens daily from 11am - 1am
Morganfield's is an Europeanized American casual diner specializing in pork ribs.
Morganfield's really a home of sticky bones! The spare ribs definetly tasty! I will come back again to fulfill my appetite!

cecilia_qianqian posted misscawaii.blogspot.com

56 Reviews
Business Hour
11am - 11pm
Business Hour
11am – 11pm (daily)
Unagi Cheese Roll tastes paler compared to the formers, however the cheesiness of cheese has done a good marriage with unagi that is also soft, moist and easily melt in the mouth.

summerkid posted www.malaysianflavours.com

324 Reviews
Business Hour
Monday – Friday : 11:30am – 10:00pm Saturday – Sunday : 11:00am – 10:00pm Last order 9:30pm
The restaurant is bright and comfortable. Meal is good and price quite reasonable compared to other Japanese Restaurant.
A simple tea time at Ichiban Boshi, Pavilion KL. Ordered aburi maguro sushi and soft shell crab temaki only.

wyilian posted wyilian.blogspot.com

31 Reviews
Business Hour
Opening Hours; Mon – Sun: 10:00 am-10:00 pm
If you are a big eater, and have a penchant for good thick slabs of beef, then go for Bulgogi Brothers' Unyang Burger, a burger piled high with meat. A hefty delight of home-made premium beef patty, layered with American cheese, beef brisket in savoury sauce and garnished with crispy shredded potato sandwiched in a toasted charcoal bun, the Unyang Burger do offer a rather unique and nice combination of flavours.

isaactan posted www.isaactan.net

211 Reviews
Business Hour
Mon-Sun 10am-10pm
The name "Kampachi" is not an unfamiliar name to most of those people who would love Japanese cuisine.
Kampachi's signature Abekawa mochi, with yuzu, black sesame, matcha and vanilla ice cream. A perfect end to a fabulous meal.

fatboybakes posted fatboyrecipes.blogspot.com

222 Reviews
Business Hour
Mon - Sat: 11:30am - 10.30pm Sunday & Public Holiday 10:00am - 10:30pm
Business Hour
Sun – Thur (11am – 10pm) Fri, Sat & Eve of Public Holidays (11am – 12 midnight)
Business Hour
Mon-Sun 0900am-1200am
Nice ambiance, free wi-fi and convenience - yes but definitely not gourmet coffee.
home of my favorite coffee, thus far. excellent ambiance coupled with the lovely, strong aroma of great tasting espresso based drinks! <3 to date, the best coffee with the lovely balance of bitterness and tartness served freshly made by professionally trained barista, this place is not to be missed.

siansysm posted sians.blogspot.com

18 Reviews
Business Hour
11:30am – 10pm