Latest Restaurant Reviews
Business Hour
11am - 12pm daily 7 days a week, kitchen closes at 10:30pm
Italiannies is very well decorated, very italian, complete with plaster walls etched with wise words such as "Eat Well, Live Long … and wooden panels, dimmed lightings and whispering waiters.The spaghetti … PERFETTO perfectly boiled.
Nice try blablablablallblblblblblblablablablablablablablalbalblal

Max TheBrooo posted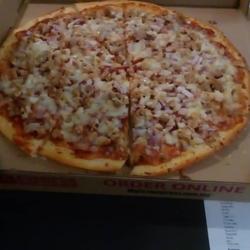 Serving Petaling Jaya, Damansara, Kuala Lumpur, Shah Alam And Subang Jaya
Good dish, must eat, come back and try and eat more

reyosisus posted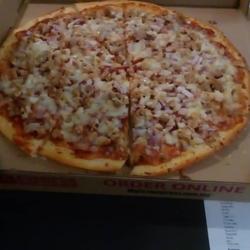 Serving Petaling Jaya, Damansara, Kuala Lumpur, Shah Alam And Subang Jaya
Good dish, must eat, come back and try and eat more

reyosisus posted
Business Hour
9.00am – 9.00pm
Ah Koong specializes in things fishy. The fish porridge is a wonderful, soul-satisfying dish, the simplest of elements (rice, water or broth, and a few other ingredients) elevated to heavenly heights. The fish cake is very tasty and springy.
We bought 4 packets of noodles this morning together with other Yong Tai foo etc. when we poured the soup out at home , we found total 3 dead house flies in the soup!! Called the restaurant. They were calm and said will replace when I go next . Good service attitude but this does not change the UNHYGIENIC issue in the restaurant. I won't go back again .

keng lin Tan posted
Yim Sie Chong, at the age of 39, is the owner of two seafood restaurants named La La Chong -- one across the road from Terminal 3, in Subang, and the other in Ara Damansara, Subang.
LA LA (CLAMS) NOT FRESH AND ARROGANT BOSS!! We went there for dinner and ordered the LA LA (CLAMS) with ginger wine. Despite the dish were not enough wine and ginger and the LA LA was small the major disappointment is the LA LA were not fresh and immediately after the first bite we made a complaints to the boss. It was shocking to us that the boss told us it was PERFECTLY NORMAL to have 1 or 2 LA LA that is not fresh after he tasted himself and walked away! We left the dish without eating it at all and when the bill came , the LA LA were included in the bill. We paid, left and swore that we wont go back again anymore! The food is expensive, ignorant and arrogant boss, nothing to shout about the food and it was my first time and last to visit this place. https://www.tripadvisor.com.my/ShowUserReviews-g298570-d2400755-r582525385-Lala_chong_seafood_restaurant-Kuala_Lumpur_Wilayah_Persekutuan.html#

CASSADYLAU posted
Business Hour
11am to 11pm
Malaysia's Largest Squid Boy Dine-In Branch is opening in Rawang. Absolutely Fresh from Deep Sea Delicious In Taiwan, whoever went to Dan Shui at Taipei District should have tasted this delicious from the deep sea It gets popular in the night market from north to midland to south just within couples of years. The most RAM POPULAR snacks Strongly recommends you must try it; you will surely like it after you try; Do not miss it! Something in faraway deep sea that origin from Taiwan! Quickly come and try the fresh of it! Matching with below our own special dips, on your own choice, surely fulfil your tongue~ Origin from the faraway deep sea --- Giant Squid Using high technology technique to freeze the squid immediately as soon as it gets caught, able to keep the fresh from the sea! Matching with the special dip, keep the precious essence of the seafood. With the intersection of cold and hot cooking styles, bring out the natural flavour of the seafood Under the golden skin, SCENT, CRISP, CRISPY bringing out the FRESH and DELICIOUS of it Lastly, crispy squid with variety choices of special dip will become EVERLASTING for you Location: https://goo.gl/DGTGUP https://www.facebook.com/squidboyrawang/
Giant Squid - Mega king memang berbaloi and sedapp! Bento juga sedap dan sesuai untuk kanak kanak.

fairuz900 posted
Cuisines
Dessert
Durian Cendol
Musang King Durian
Birdnest Dessert
Coconut Ice cream
Business Hour
10:30am - 10:00pm
Great durian cendol , one of the best in Kuala Lumpur, easy access location, must try!!
Great durian cendol , one of the best in Kuala Lumpur, easy access location, must try!!

alexus posted
Business Hour
8am till 2pm Mon to Fri (Mostly until run out of mee) Closed On (Sat, Sun and Public Holiday)
All the food here are authentic Penang taste. For example the Lam Mee which is very different from what we have in KL. KL type is a bit starchy and Penang one is in clear soup. The real Penang Lam Mee is cooked in clear prawn soup and eat together with sambal belacan.
Are they still operating there? I really miss the food...

Clover posted
Business Hour
6pm to 10pm. (Duck Finish At 8.30pm mostly), Close On Tuesday
Best crispy roasted duck in town The of the skin is thin and crispy, the marinate that they use masks the usually strong duck smell and gives it a very nice blended taste. The duck meat has just the right consistency of tenderness and moist with lots of juiciness and flavor in it.
costly meal 吐口水. 1kg catfish cost rm110. not worthy. no more 2nd time

Lee2018 posted
The environment is very cosy with some yellow lighting to light up the area.
after eating friend diarrhoea. food not fresh you be the judge

Chengmai posted
Business Hour
11:30am - 2:30pm, 6:00pm - 10:00pm
friend had diarrhoea after visiting their shop. i only had stomachache you be the judge

Chengmai posted
No staf at the kitchen, customers have to waiting for the staf. Some of staf make noise while cook, and have an argue with a customers regarding order and the service so slow. Please take note.

Norfaridah posted
Business Hour
11:00 AM 11:00 PM
Lebanese and Arab Restaurant, Humus, Shawarma, Kunafa, Kebab, Nasi Mandi , Nasi Arab , Nasi Maklouba, Nasi kabsa, Best Arab Restaurant in Johor.
Best arab restaurant in johor bahru, nasi mandi , lebanese bbq, shawarma

Zaituna posted arabfoodjohor.blogspot.my
Business Hour
11:30am - 2:30pm, 6:00pm - 10:00pm
friend had diarrhoea after visiting their shop. i only had stomachache you be the judge

Chengmai posted