Latest Restaurant Reviews
Home Made spicy soup pan mee was yummy. Both of us loved the noodle and the soup. Yum!! It would be great if there an additional egg in it as I loved to have my Pan Mee with egg.

posted sakthi-life.blogspot.com
Business Hour
12:00PM - 3:00PM, 6:00PM - 11:30PM
For a place that's flooded with Korean BBQ, it's nice to see a nice yakiniku joint such as Yazawa BBQ Dining at Solaris Mont Kiara. In fact, we always noticed groups of Japanese eating here whenever we passed by the restaurant – that's always a good sign.

posted www.vkeong.com

857 Reviews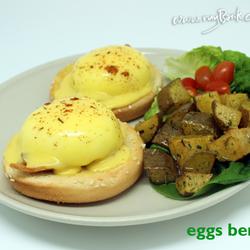 Off Jalan Ritchie
Persiaran Ritchie
Yayasan Seni
Business Hour
8am - 5pm everyday
A garden style cafe in kuala lumpur. Green Tomato Cafe is An urban oasis
Really impressed with cafe's environment, one that would make many nature lovers envious, as they had lush greenery from the matured trees in their compound. Provided a breath of fresh air from the hustle and bustle of the city, just a stone's throw away.

chryshijing posted chryshijing.blogspot.my
Cheese is normally found in cakes and pizza, we all love it in our food. So the idea to create drinks with cheese was manifested where Chizu matched different coffee and tea roast to create an unique taste. Therefore, Chizu was formed. "Chizu" is made fresh daily using an all natural Japanese cheese combined with various coffee or tea to create an original Japanese cheese drink.

posted liltangerine.blogspot.com
Business Hour
Open daily 7pm – 11pm
Priced at RM328nett per person, with additional RM80 for wine pairing, the meal by Chef Johnson and Chef Tor with flavors built with local and imported ingredients working in unison was worth the price. We loved the exciting culinary experience, attentive service with detailed explanation of the dishes, and not to mention, the choice of plates and cutlery.

posted www.what2seeonline.com

433 Reviews
Business Hour
Wednesday - Saturday: 10:00AM - 12:00AM Sunday - Tuesday: 10:00AM - 11:00PM
Modi & Rosa is all about famiglia. Here we aim to delight you with our authentic Italian cuisine of pasta, pizza, dessert and much more, prepared by our passionate Chefs and served by our passionate team.
Delicious, Linguini Alla Modi Rosa, seafood baked in foil, an Italian Cartocci style dish. I could eat this and leave happy. Easily my favourite dish of the meal. RM55.

posted fatboyrecipes.blogspot.com

248 Reviews
Tower 3
Pullman Kuala Lumpur
Pullman Kuala Lumpur Bangsar will be starting their Ramadhan buffet from 25th May to 26th June 2017, at the Link all-day dining restaurant. The buffet is priced at RM168nett per adult, RM84nett for children.

posted www.malaysianflavours.com

544 Reviews
Business Hour
THIRTY8 Restaurant and Lounge: Daily, 6:00am – 11:00pm Breakfast, 6.00am - 10.30am Lunch, 12.00pm - 3.00pm Afternoon Tea, 3.00pm - 5.00pm Dinner, 6.00pm - 11.00pm THIRTY8 Bar: Sunday to Thursday, 12:00pm to 12:00am Friday and Saturday, 12:00pm to 1
Located on Level 38, THIRTY8 is a lively interactive restaurant, lounge and bar in one unique venue with stunning views of Kuala Lumpur City.
Reasons to visit: spectacular 360o skyline views, excellent martinis, White and Green Asparagus Ragout, Slow Cooked Australian Black Angus Beef Ribs, and don't miss the Lavender Cheesecake!

posted theyumlist.net
Business Hour
6.30am - 1.00am
A restaurant that serves continental and local specialities
Price starts from RM 128 nett per adult and RM 50 nett per child. Enjoy the special deals of 20% off for selected credit and debit cards. The promotion begins 27th May to 25th June 2017 for dinner from 630 pm to 10.30 pm.

posted www.malaysianfoodie.com

997 Reviews
Business Hour
3:00PM - 3:00AM
So we are here at the most happening nightlife area in KL for some drinks and we manage to discover a new establishment along Changkat Bukit Bintang – Fire and Ice. It is a two-storey bar cum club where we can enjoy the best of live music, great cocktails and contemporary food under one roof.

posted www.ohfishiee.com
Business Hour
11AM - 10PM
Everything at Burger & Lobster boils down to this: a flaming passion to live up to its name. So put on your lobster bib and tuck in!

posted liltangerine.blogspot.com
Business Hour
9:00AM - 5:00PM Closed on Monday
All it takes is a quick glance, a glorious scent and a moment of craving before your mouth waters and you can't resist.
The Australian High Commission, Kuala Lumpur (AHCKL) is currently organizing a campaign called 'The Australian Food Trail'. The campaign runs from May 1st to May 26th, 2017. Australia's bountiful, fresh produce and rich ethnic diversity has created one of the most exciting and multicultural cuisines in the world. During the campaign, consumers will be encouraged to discover what the Australian food scene is all about by trying an 'Australian' meal at any of the participating venues. The campaign launch was held at Breakfast Thieves, Bangsar (which is one of the participating venues) with the media/bloggers and their invited guests.

posted www.sinfully-delicious.net
Business Hour
11am - 10pm
Chocolate Ice Cream and Dessert Cafe
Comes for their artisan ice cream, stays for their single origin chocolate dessert platters, leaves with a tube of 80% dark chocolate ice cream pints.

posted www.malaysianflavours.com

544 Reviews
Business Hour
10am - 10pm
Special : Roasted Chicken (RM 9.90) As for this around, we had the Roasted Chicken where it comes with the fresh chunky chicken slice together with the fresh vegetables. The roasted chicken comes awesomely good and delicious and not just that, the buns are also crisply done. Awesomely Good !

posted www.malaysianfoodie.com

997 Reviews
A nice cafe serving a vast variety of food for buffet lunch.A few sections catering for different cuisines.. like continental, italian, chinese, malay, indian and a big corner just for dessert itself.
Festive Dinner Buffet vouchers at Lemon Garden are now available online at www.shangri-la-specials.com. The purchase period for the voucher is from now till 19 June 2017. The Festive Dinner Buffet is priced at RM 198 nett per person from Monday to Thursday and The Festive Seafood Dinner Buffet is priced at RM 218 nett per person from Friday to Saturday.

posted www.malaysianfoodie.com

997 Reviews