Arab Restaurants in Malaysia – 33 Restaurants
Business Hour
Open every day from 11.30am to 3.30pm and from 5.30pm to 10.30pm. On Fridays, it is closed during Friday prayers.
The restaurant serves middle eastern cuisine. All the meat (especially their lamb) was marinated to perfection.
Rasa : 4/5 Service : 4/5 Kebersihan : 5/5 Harga : 3/5 Total : 80% - Wajib datang!

d_luaz posted azsfaral.blogspot.com
KHAYAM-E-BASERA is traditional Mughal style restaurant with unique decor and delicious Arabian and Mughal cuisine, made with the freshest ingredients. Our strategy is simple, we intend to succeed by giving people a combination of excellent and interesting food in an environment that appeals to a wide and varied group of successful people.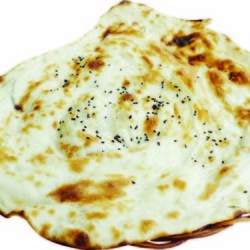 Authentic Yemeni & Arabian cuisine. Restoran Hadramawt Palace was founded in 01/01/2012 by a Yemeni owner. Situated in the heart of Kuala Lumpur city in Jalan Bukit Bintang. Our restaurant located in Jalan Bukit Bintang offers Middle Eastern Halal food catering for all kinds of occasions.
One of the few arab/persian restaurants mushrooming in Cyberjaya. The shop owner, cooks, servers all look arabian to me. A lot of customers while we were there for lunch. This shop located same row as Dominoes Pizza.
Bilad Alsham Arabic Restaurant offer different array of delicious middle eastern and Syrian food. God Kabab, Shawermah, Kabsah, Mandy, Hummos, Motabbal, Falafel, Kobbah. The restaurant is provided with nice doctorate and free WIFI.
Business Hour
Mon-Sun: 10:00 AM - 02:00 AM
Mandi Hadramot Chain Restaurants are the first Arabian restaurants in Malaysia since 1994.
The taste of the food is amazing. the ingredients are fresh and really high quality. I was there with my wife and our children and we were all happy at the end. I only can recommend it. here is also the address of mandi hadramot arabian restaurant in Bukit Bintang kuala lumpur

mandi.hadramot.malaysia posted
Jalan Setia Prima A U13/A
Chosen by TV3 program Jalan-Jalan Cari Makan. Will be on TV3 this 19th. August2012 at 12noon.
Sysaban Restaurant the best arab and yemen food in town. Zurbiyan, Mandi, Kabsa, BBQ, Areeka.
Persiaran Senawang 2
Jalan Bandar Senawang 15
Business Hour
11am-11pm; close on Monday.
Catering Services for all occasion
Business Hour
Daily From 10:30am - 12:30am
The brand new Restaurant and affordable dining experience in a posh restaurant with friendly staffs around was a great turnover after having bored by daily lunchboxes.
A very good meal, fabulous food, with excellent value for money and really great service! You would definitely visit again when in the area.

Al Mumtaz Restaurant posted
it's nice place, quite and traditional arabic setting, where you can enjoy meddle-eastern food and shisha in most pleasant environment

mohdfadhl posted