Western Restaurants in Pavilion KL (Pavilion Kl (Tokio Street), Pavilion, Pavilion Kuala Lumpur, Pavillion KL, Pavillion) – 54 Restaurants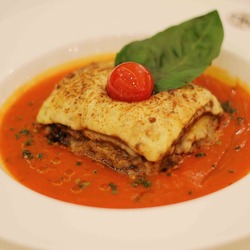 Business Hour
10am-10pm daily
Business Hour
Opens daily from 11am - 1am
Morganfield's is an Europeanized American casual diner specializing in pork ribs.
Morganfield's really a home of sticky bones! The spare ribs definetly tasty! I will come back again to fulfill my appetite!

cecilia_qianqian posted misscawaii.blogspot.com

56 Reviews
Business Hour
Mon-Sun 0900am-1200am
Nice ambiance, free wi-fi and convenience - yes but definitely not gourmet coffee.
home of my favorite coffee, thus far. excellent ambiance coupled with the lovely, strong aroma of great tasting espresso based drinks! <3 to date, the best coffee with the lovely balance of bitterness and tartness served freshly made by professionally trained barista, this place is not to be missed.

siansysm posted sians.blogspot.com

18 Reviews
Business Hour
Sun – Thur (11am – 10pm) Fri, Sat & Eve of Public Holidays (11am – 12 midnight)
Business Hour
10am to 10.30pm
A Singapore grown Italian restaurant franchise first open in Pavilion KL.
Business Hour
open from 1130 till 4pm (3pm last orders) for lunch and 6 to 11pm (10pm last orders) for dinner.
There are 6 Angus's in the region; in Kuala Lumpur, in Indonesia, and in Singapore. Angus Charcoal Grill Steakhouse is Japanese owned and operated This restaurant is located at the top floor of Pavilion. This would be a good choice for beef lovers, no harm giving it a try!
These steaks are so good, they taste like wagyu!

CCFoodTravel posted ccfoodtravel.com

497 Reviews
Business Hour
Mon - Thu: 10:00 am - 2:00 am Fri - Sat: 10:00 am - 3:00 am Sun: 10:00 am - 2:00 am
Business Hour
Mon – Thu: 09:00 – 01:00 Fri – Sat: 09:00 – 03:00 Sun: 09:00 – 01:00
Business Hour
Monday - Sunday & Public Holidays: 9.00am to 2.00am
The Press Room, is an interpretation of a vintage European brasserie. The emphasis is on simple Anglo-French brasserie food made from the finest ingredients, served in a friendly and relaxed atmosphere to satisfy the demands of today's discerning clientele.
Breakfast like a Queen? Indeed I did and I loved every bite of it. Breakfast even gets better these days with 20% discount off my food items when I make my reservations for The Press Room Bistro via ww.Offpeak.my from Monday to Friday.

missyblurkit posted www.missyblurkit.com

236 Reviews
Food wise, it is definitely more upscale and same goes for the price. Ordering ala carte would be too expensive.
This salmon is so expensive!! and I think my maid can cook as well as the chef

Jessycayong posted jess-concrete.blogspot.com

127 Reviews
Carrot Cake in TGI Friday's goes classic, having layer upon layer of extra moist carrot cake all studed with raisins, walnut and pineapple. Finished with smooth cream cheese icing that draws a cross between moist and creaminess.

summerkid posted www.malaysianflavours.com

324 Reviews