Middle Eastern Restaurants in Bukit Bintang (Jalan Bukit Bintang) – 8 Restaurants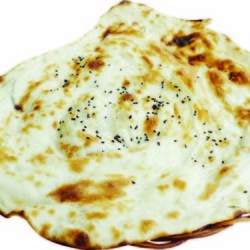 Authentic Yemeni & Arabian cuisine. Restoran Hadramawt Palace was founded in 01/01/2012 by a Yemeni owner. Situated in the heart of Kuala Lumpur city in Jalan Bukit Bintang. Our restaurant located in Jalan Bukit Bintang offers Middle Eastern Halal food catering for all kinds of occasions.
Spice Garden is one of the best Indian Restaurants in Kuala Lumpur and is extremely popular with locals, expatriates and tourists.
What a great discovery, for excellent Indian food. Mind you, the place does get rather crowded, because of its location in Bukit Bintang, and a lot of walk in tourists patronize the place too.

fatboybakes posted fatboyrecipes.blogspot.com

252 Reviews
An accessible, authentic and fine Middle Eastern cuisine.
Overall, i find this is a good deal from living social as the portion served is normal portion and not sized down, a filling and satisfying meal.

babylightning posted www.dishwithvivien.com

546 Reviews
Business Hour
Mon-Sun: 10:00 AM - 02:00 AM
Mandi Hadramot Chain Restaurants are the first Arabian restaurants in Malaysia since 1994.
The taste of the food is amazing. the ingredients are fresh and really high quality. I was there with my wife and our children and we were all happy at the end. I only can recommend it. here is also the address of mandi hadramot arabian restaurant in Bukit Bintang kuala lumpur

mandi.hadramot.malaysia posted
Business Hour
Daily 12:00p.m. - 12:30a.m.
It's a fantastic middle eastern cuisine with tasty kebabs served with saffron rice. I really liked the chicken kebab and Hummus. It's worth to try, I suggest you do.
Extensive variety of Persian food that brings you on a "journey to Iran". The restaurant is interestingly designed to reflect nature: earth + water + sky. If you haven't tried Iranian food, this could be a good place to start your journey of discovery.

perutbesi posted perutbesi.blogspot.com

230 Reviews
Business Hour
10:00 - 22:00