Restaurants in Jalan Bukit Bintang (Bukit Bintang) – 469 Restaurants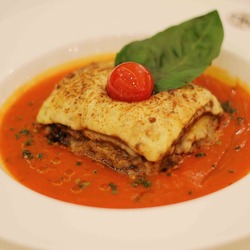 Business Hour
10am-10pm daily
Business Hour
10am-10pm Daily
The popular American – Italian eatery had announced their new opening of their latest outlet in one of the famous outlet in Malaysia- Pavilion KL Shopping Mall.
Personally, we prefer Rustic Dough over Traditional dough.

summerkid posted www.malaysianflavours.com

568 Reviews
Business Hour
10am - 10pm
Grandmama's has the advantage of being quieter as it is placed on 6th floor of Pavilion.
The corn thrown into the dessert had to be a dish by itself judging from the amount thrown in, not that I'm complaining though as I really love eating these. A perfect way to end our meal, do check out Grandmama's Flavours Of Malaysia @ Pavilion KL the next time you're there shopping and looking for a place to dine in.

isaactan posted www.isaactan.net

327 Reviews
Business Hour
Open daily 10 am - 2 am
I particularly like the Lamb Green Curry, prawns in butter and salted egg yolk sauce and all the tangy Thai salads like somtam, mango and glass noodles kerabu.

PureGlutton posted pureglutton.com

234 Reviews
3 options for main course - seafood, chicken and fish. Honestly all were good and even though I am not a chicken breast meat fan, I rate the Fagottino Di Pollo the most memorable dish for the night.

missyblurkit posted www.missyblurkit.com

266 Reviews
Business Hour
10am to 10.30pm
A Singapore grown Italian restaurant franchise first open in Pavilion KL.
Outback Steakhouse, an Australian themed steakhouse was established in Tampa, Florida in 1988, spanning across 23 countries in America, Europe, Asia, Australia and Middle East.
All in all, the lunch was more than satisfactory and we enjoyed pretty much everything and the drinks were great too.

vkeong posted www.vkeong.com

879 Reviews
Business Hour
open from 1130 till 4pm (3pm last orders) for lunch and 6 to 11pm (10pm last orders) for dinner.
There are 6 Angus's in the region; in Kuala Lumpur, in Indonesia, and in Singapore. Angus Charcoal Grill Steakhouse is Japanese owned and operated This restaurant is located at the top floor of Pavilion. This would be a good choice for beef lovers, no harm giving it a try!
These steaks are so good, they taste like wagyu!

CCFoodTravel posted ccfoodtravel.com

498 Reviews
Business Hour
Daily: 11:30am - 01:30am
Yaki-Yaki Japanese BBQ Buffet Restaurant serving great food, nice environment and reasonable price.
Koryo-Won offers the finest smoke barbeque cuisine in Klang Valley. Located in Feast Village (lower ground floor) of Starhill Gallery, Kuala Lumpur, our goal is simple: to offer the finest authentic Korean Fusion Food served absolutely fresh and prepared to the discerning taste of the discriminating gourmet.
All these set lunches were accompanied by the "colourful" side dishes. Having a set of colourful set lunch can be really appetizing.

ojsiew posted ojsiew.blogspot.com

633 Reviews
Business Hour
Mon-Sun 0900am-1200am
Nice ambiance, free wi-fi and convenience - yes but definitely not gourmet coffee.
I personally like the ambience @ Espressamente Illy, as it gives you peace!

ojsiew posted ojsiew.blogspot.com

633 Reviews
Business Hour
Closed on 9pm
Now, bread to many is like a necessity, in essence the western version of rice, the carbohydrates to keep you energetic and at the same time sleepy during lunch. Here comes a new competitor, famed for its bread and so well branded that people can recognise its name despite it being hailed from Langkawi.
A good cup of coffee should be drinkable and not too hot. I think they over brew the milk! Hopefully they will improve on their skills!

ojsiew posted ojsiew.blogspot.com

633 Reviews