Ⓣⓦⓔⓝⓣⓨ Ⓣⓦⓞ by When2Meets2
Business Hour
10am - 10pm Daily. Closed Monday
Business Hour
Lunch - 12:00pm ~ 14:30pm / Dinner - 18:00pm ~ 22:30pm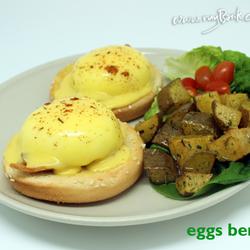 Off Jalan Ritchie
Persiaran Ritchie
Yayasan Seni
Business Hour
8am - 5pm everyday
Business Hour
Mon - Fri: 10:00 - 22:00 Sat - Sun: 09:30 - 22:00
Business Hour
Monday - Saturday: 10.30am - 10.30 / Sunday: 9.30 - 10.30
Business Hour
Mon - Sat: 11am – 10pm (Closed on Sunday)
Business Hour
10:00am - 2:00am
Business Hour
Tuesday to Sunday: 11.00am – 11.30pm (last order) Monday : Closed High Tea only on Weekends only: Sat & Sunday : 2pm -5pm
We welcome KL's cultured culinary lovers to come and experience this ravishing residence transformed into an elegant eatery. Maison Francaise, a combination of French fine dine, garden pool lounge and an exclusive Cigar Lounge on the top floor.
最重要的是这里的环境很优美很谧静, 不会有高声喧闹的嘈杂,可以让你自在悠闲的品尝美食和午后时光。 想要品尝下午茶时光,又不想荷包出血的话这里会是个不错的选择哦!

When2Meets2 posted when2meets2.blogspot.com

182 Reviews
Business Hour
Daily. 0830 hours till 2100 hours.
Business Hour
Mon, Wed, Thurs, Fri: 3 pm - 10 pm Sat, Sun: 11 am - 10 pm (Closed on Tuesdays)
Business Hour
8:30am - 4:30 pm (But according to Masak-masak, char siew is only available from 10.30 am onwards). Closed alternate Tuesdays
Business Hour
Daily: 8.30 am - 10 pm
Business Hour
Mon: 10.30am - 7pm Closed on Tuesday Wed - Thu: 10.30am - 7pm Fri - SUn: 10.30am - 8pm
Business Hour
Tue - Sun: 10:00 am - 8:00 pm Closed on Monday