Taiwanese, Western Restaurants in Malaysia – 6 Restaurants
Business Hour
Opening hours: 12 pm to 11 pm everyday.
When you see the jusco kepong at your right handside,go straight and you will see petronas on your left ,turn in go straight untill you see a juntion at your left,go straight and the cafe is at your right. It has a catchy Chinese name i.e. - 鸟生蛋 which literally means "Bird Laying Eggs"
Overall, not really my cup of tea but it is nice dining as a group trying all the korean/japanese inspired dishes

babylightning posted www.dishwithvivien.com

546 Reviews
Business Hour
8.30am-10pm (Tues-Sun), 8.30am-5pm (Monday)
Taiwan is famous for its cold dessert with fine ice crystal. A let down, rough ice texture(think ice kacang). However, this dessert is moderately sweeten, which is a good thing, and the mango ice cream on top is superb.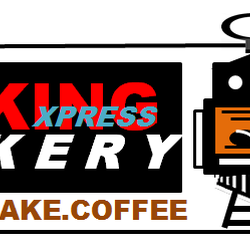 The signature bread is Raisin Cream Cheese bun and German Muesli loaf.Must Try!
Over 30 stalls, serving a diverse array of food in a clean environment, both halal and non-halal. I observed dessert stalls, as well as Chinese, Malay, Indian, Western, Japanese, Thai, Vietnamese, Korean, Taiwan et al. This food court operates 24/7 and environment wise are very cozy and clean. The foods served are proportion to the price paid and also plenty of variety to choose from.